February 14, 2023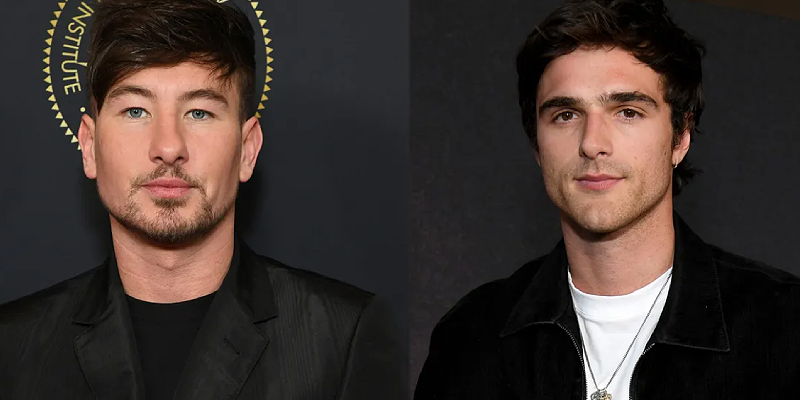 Details for the Promising Young Woman director's second feature film are being kept under wraps, with Rosamund Pike and Carey Mulligan rounding off the stellar cast
Jacob Elordi's about to have a fine old time in Hollywood. Not only is down to star as Elvis Presley in Priscilla, Sofia Coppola's well-timed biography of the rock n' roll king's beleaguered partner, he'll also feature opposite Barry Keoghan in Emerald Fennell's hotly awaited Promising Young Woman follow-up, Saltburn. The two boys, Keoghan on his own hot streak in the wake of an Oscar nomination for Martin McDonagh's Banshees of Inisherin, will be joined by Rosamund Pike, Promising lead Carey Mulligan and Richard E. Grant in a story being kept closely under wraps.
So what do we know? Well, it seems as though Fennell is mining from personal experience in Saltburn, described by Deadline as being about a "grand, aristocratic English family," while other sources have called it a "tale of obsession."
Who'll obsess over who is yet to be established, but one should think a bonafide heartthrob like Elordi would be the object of anyone's eye. It's thematic territory not so distant from Fennell's debut, a #MeToo story with its barrel pointed firmly at the male gaze. Then, of course, the multi-hyphenate Fennell had her own time in The Crown, portraying Camilla Parker Bowles — seldom can a character be more upper-class.
Keoghan, a perennial supporting player, has himself been in the ascendancy over recent years, starring as The Joker in Matt Reeves' The Batman, and as part of the weighty ensemble in Chloe Zhao's Marvel flick Eternals. He's not the favourite to win the Oscar he's nominated for — Ke Huy Quan, on the Best Supporting Actor list for his resurgent part in Everything Everywhere All at Once, has cleaned up the awards season so far — but it'll certainly help for the Saltburn posters.
Carey Mulligan is the only holdover from Promising Young Woman announced so far, with that Fennell collaboration seeing her pick up a swathe of awards nominations for her performance. Either way, with an ensemble of heavyweights following up one of the more eye-catching — if divisive — debuts of the past half-decade, we're only expecting great things.
There's no release date for Saltburn yet, but the film went into production midway through 2022, which would tee it up nicely for a release later this year, likely following a glamourous premiere at one of the big film festivals. Cannes, anyone?