March 1, 2023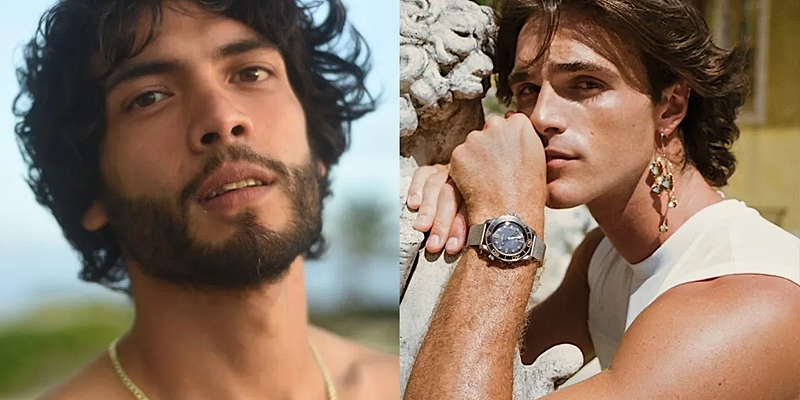 Diego Calva and Jacob Elordi are set to play lovers in a new film and it seems there are some "pretty hot scenes" coming up, as revealed by the Mexican actor himself. The pair will be starring in Daniel Minahan's adaptation of 'On Swift Horses,' and Diego recently talked to Variety about his experience working with the 'Euphoria' star.
"It was so cool to work with him. He's obsessed with photography, he's obsessed with old plays," Diego said about Jacob. "He loves Tennessee Williams, he loves Chekhov. He's not the guy you maybe think he is. He's such a cool actor. He's just amazing. I feel very proud."
He also shared some details about the upcoming film, which is based on the novel by Shannon Pufahl, and tells the story of a couple who find themselves in a love triangle after the Korean War. "I don't know if I can say this but we are going to have pretty hot scenes in this movie…You have to wait. But I think it will be a pretty cool movie."
Diego went on to say that he feels very proud, as this is his "second lead character in an American movie." Daisy Edgar-Jones and Sasha Calle will also be starring on the project, helmed by the director of 'Game of Thrones,' 'House of Cards,' 'Six Feet Under,' among others.
The Mexican star shared his excitement to be making his dreams come true in Hollywood. "I have one foot in Hollywood right now, and I was invited to this beautiful Hollywood party," he recently said to IndieWire. "I plan to stay and keep working with people that I admire, that I dreamt to work with when I was a little kid. But at the same time, I want to try to build a career back in Latin America too, and to go to Mexico and tell stories that matter to me in a lot of ways."