March 1, 2023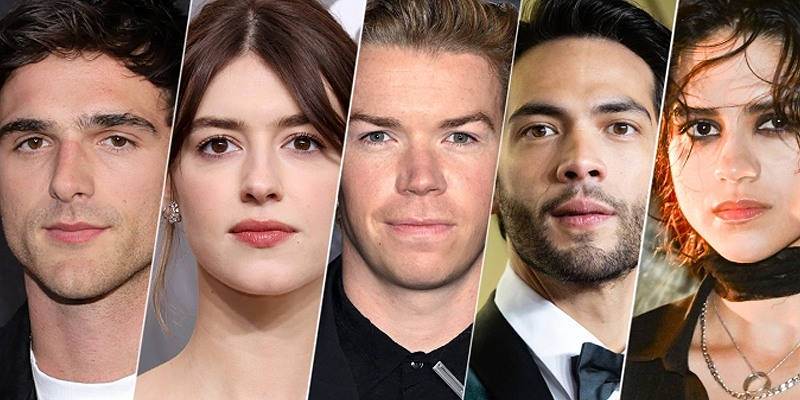 Ley Line Entertainment and FirstGen Content have set an all-star ensemble for its co-production of On Swift Horses as Daisy Edgar-Jones, Jacob Elordi, Will Poulter, Diego Calva and Sasha Calle are on board to star. Daniel Minahan is on to direct with Peter Spears and FirstGen's Mollye Asher producing (the won a Best Picture Oscar producing Nomadland together) alongside, Tim Headington and Theresa Steele Page on behalf of Ley Line with Michael D'Alto producing on behalf of FirstGen Conent. Bryce Kass is adapting the script.
Based on the novel by Shannon Pufahl, the story follows newlyweds Muriel and Lee who are beginning a bright new life when he returns from the Korean War. However, this newfound stability is upended by the arrival of Lee's charismatic younger brother, Julius, a wayward gambler with a secret. A dangerous love triangle is quickly formed, as the three vow to start a new life together in California, but their bid for the American Dream is blown apart when Julius disappears and heads for Las Vegas instead. Muriel embarks on a secret life of her own, gambling on racehorses and discovering a love she never thought possible.
Ley Line and FirstGen are financing alongside Wavelength. Alvaro Valente and Bryce Kass are executive producers as are Killer Films' Christine Vachon and Pamela Koffler. Nate Kamiya and David Darby of Ley Line are also exec producing as well as Randal Sandler, Claude Amadeo and Chris Triana for FirstGen and Jennifer Westphal and Joe Plummer for Wavelength. The project has begun filming in Los Angeles.