February 3, 2022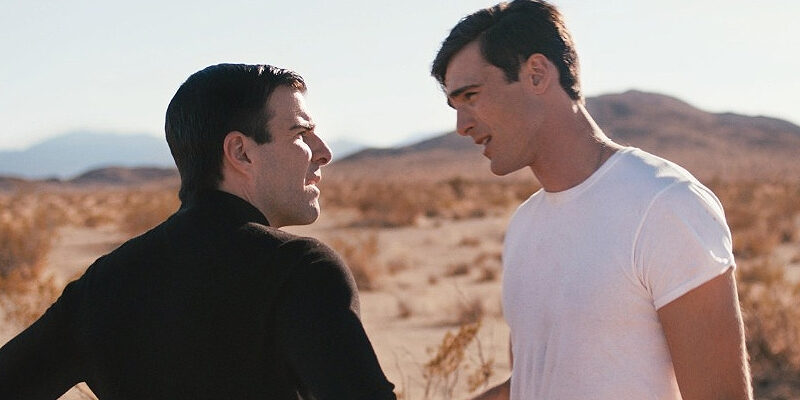 Principal photography has wrapped on "He Went That Way," the true crime thriller starring Jacob Elordi ("Euphoria") and Zachary Quinto (Star Trek franchise).
Mister Smith Entertainment have revealed a first look image and will be showing the first footage to buyers at the upcoming European Film Market in Berlin.
Set in 1964, "He Went That Way" is based on the true crime story of celebrity animal trainer Dave Pitts and his famous TV chimp, Spanky, centerpiece of the traveling entertainment show The Ice Capades in the 1960s, and his fateful three-day encounter with the serial killer Larry Lee Ranes. The film is inspired by Conrad Hilberry's book "Luke Karamazov" and the real life account from Dave Pitts, the sole survivor of Ranes killing spree, and follows the trio as they set off on a crazy three-day road trip down Route 66 together. Elordi portrays serial killer Bobby Falls, based on Ranes and Quinto portrays Jim Goodwin, based on Pitts.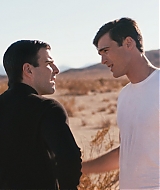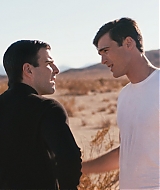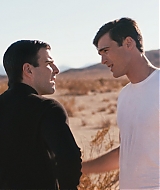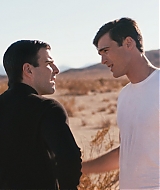 Gallery Links
Film Productions > He Went That Way (2022) > Production Stills