September 12, 2023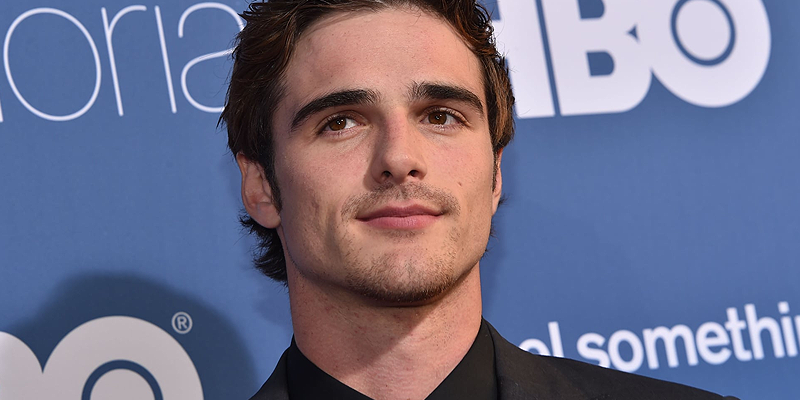 Euphoria star Jacob Elordi is reportedly being considered to star in Luca Guadagnino's upcoming series adaptation of The Shards. The series is based on Bret Easton Ellis' fictionalized memoir of his final year of high school.
According to World of Reel, Elordi met with Guadagnino while they were recently in Venice for the film festival, where they had a conversation about a potential role in the HBO project.
Should the Australian actor sign onto the project, this would mark his latest project with HBO following the acclaimed Zendaya-led teen drama, which is still slated to return for a third season. Elordi will next be seen in Emerald Fennell's psychological thriller Saltburn with Barry Keoghan, as well as Sofia Coppola's biopic drama Priscilla.
The Shards will be directed by the Call Me by Your Name filmmaker after collaborating with HBO for his limited series We Are Who We Are. The adaptation will be written and executive produced by Ellis along with Nick Hall and Brian Young. Set in 1981, the story centers around a group of wealthy high school friends who goes to an elite prep school. Everything changes with the arrival of a new student with a mysterious past.
"Seventeen-year-old Bret is a senior at the exclusive Buckley prep school when a new student arrives with a mysterious past. Robert Mallory is bright, handsome, charismatic, and shielding a secret from Bret and his friends even as he becomes a part of their tightly knit circle. Bret's obsession with Mallory is equaled only by his increasingly unsettling preoccupation with the Trawler, a serial killer on the loose who seems to be drawing ever closer to Bret and his friends, taunting them—and Bret in particular—with grotesque threats and horrific, sharply local acts of violence."